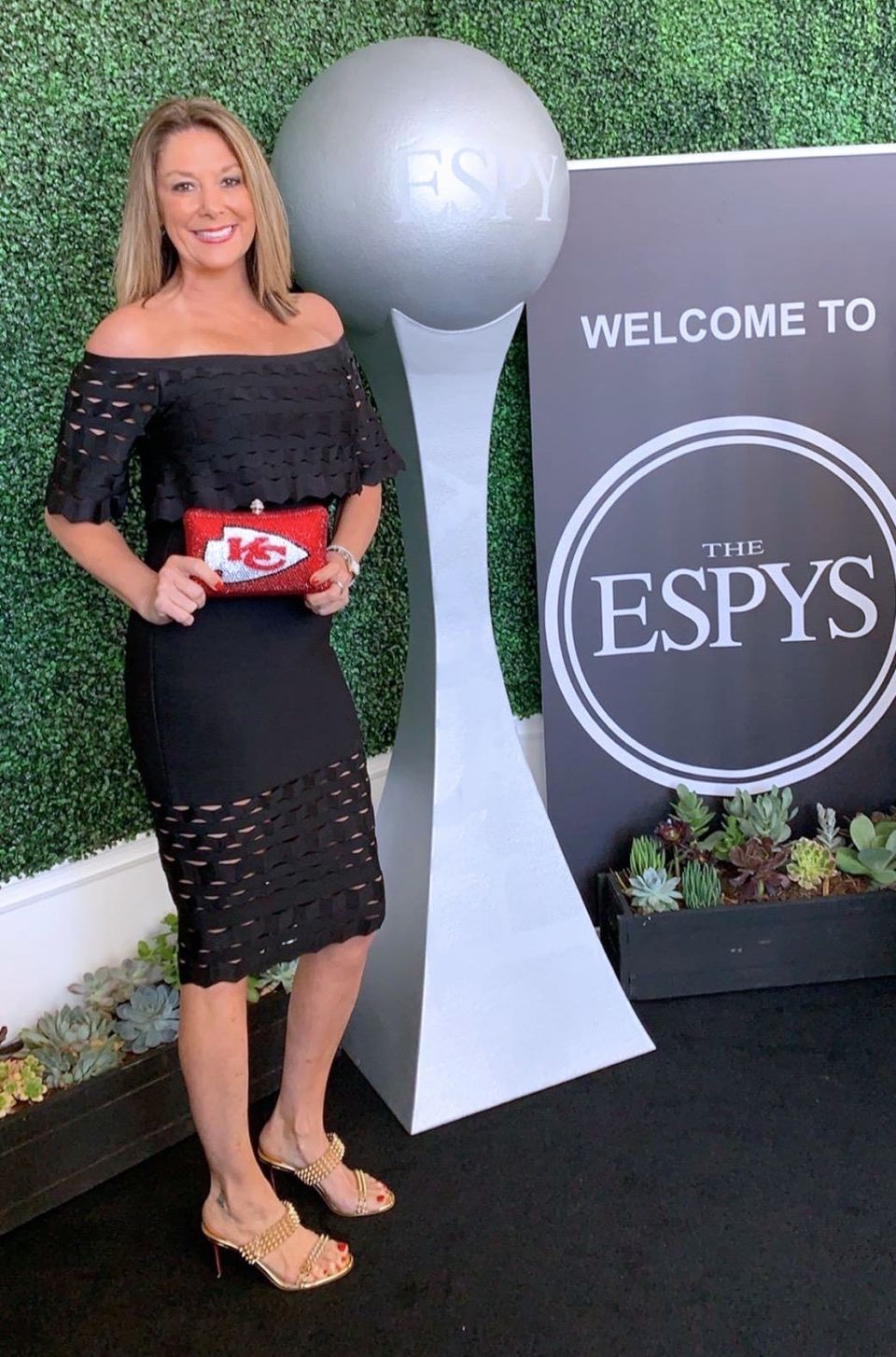 You may know her better as the mother of Super Bowl 54 MVP Patrick Mahomes, Jackson Mahomes (internet and TikTock celebrity) and rising star daughter Mia Randall, but her friends call her Randi.
Randi Mahomes grew up in the small East Texas town of Troup with a population of around 1,100. Family has always been important to Randi – she has two older sisters, an older brother and her parents still live together in the small home of her childhood. With 56 first cousins, Randi has a large extended family that still gathers for every special event, celebrations and also, just to spend time together.
Growing up, Randi attended a very small local school from kindergarten through high school. Having the stability in growing up with friends and family so close helped Randi value others and learn to make lasting connections – one of which is still her best friend. Randi believes that her humble, tight-knit town and her parents made her the woman she is today.
After high school, Randi met Patrick's father and they quickly connected and started a family. When they met, Randi had no idea that her future husband was a star athlete that played professional baseball. Married life with a professional baseball player is a hard life and took a toll on their relationship which lead to divorce. True to Randi's optimistic spirit, the two are friendly to this day.
Randi never intended to be a young mother, but her faith told her that this was God's plan. As a young mom, she put her personal plans aside, grew up quickly and focused on being the best mom she could be to Patrick.

When Jackson and Mia came along later, she became stronger than she ever could have dreamed of being. Randi is often told that she is too independent, but she believes that is one of her greatest strengths and prays that all three of her children inherit that trait.
Currently, Randi spends most of her time at Hollytree Country Club as an event planner where she has worked since 2005. As a working mom, Randi knows her job has influenced her children: Patrick is an avid golfer, Mia is interested in all sports including tennis, golf, baseball, basketball and more, and Jackson has learned to be an amazing host to any event.
With a strong foundation of faith, it was important to Randi to raise her children in the Church. To keep her faith strong, she attends her local Church when her travel schedule allows. As many parents do, Randi sometimes feels more like a chauffeur transporting her children to practices, games and events, however, she would not change that for anything in the world. Her advice for all parents is to "Show up and be present in your kids' lives." At her core, Randi is still just a home-grown mom living in a small town that is learning that there is a big world out there through her children. While she navigates through this crazy life, she hopes to reflect back on her journey and share her experiences and lessons with all parents. Through living her life to the fullest and supporting her children, Randi looks forward to the opportunity to share her dreams, ideas and survival tactics.
QB Producer is Randi's platform for sharing her dreams and inspirations.